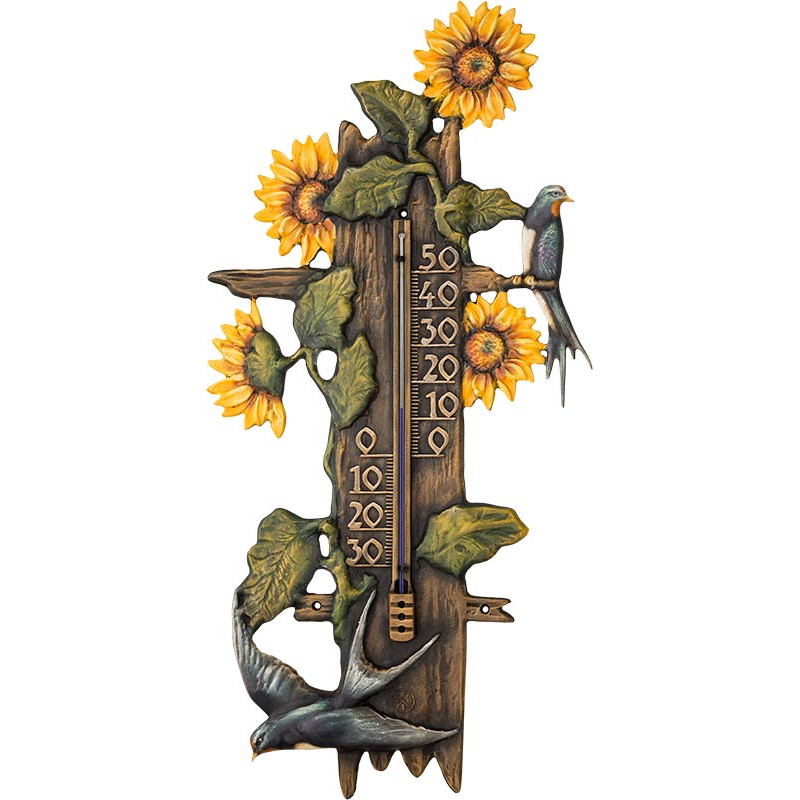 search
 
Schwalben und Sonnenblumen
Dekoratives Wandthermometer aus dem Erzgebirge mit Motiv Schwalben und Sonnenblumen
Dekoratives Wandthermometer aus dem Erzgebirge mit Motiv Schwalben und Sonnenblumen.
Ihre individuelle Hausnummer oder Aufschrift ist möglich.
Gestalten sie ihr Thermometer selbst.
Nach ihrer Vorlage und mit unserer Kreativität fertigen wir ein exklusives Außenthermometer für den Garten oder die Hausfassade.

Die besondere Note für ihr Haus.

- 100% Handarbeit aus dem Erzgebirge
- für den Außenbereich am Haus und Garten
- gegossen aus Aluminium
- mit UV-beständige Farben handbemalt
- wetterfest versiegelt
- zur einfachen Wandmontage vorgebohrt
- inkl. Befestigungsschrauben, Dübel und Distanzstücke
Ein originelles Geschenk für Geburtstag, Richtfest oder Hochzeit.
Möchten sie ein besonderes Außenthermometer kaufen - kontaktieren sie uns!
Note: Since our products are all made by hand, there are slight deviations in shape and color. Therefore we exclude the exchange.