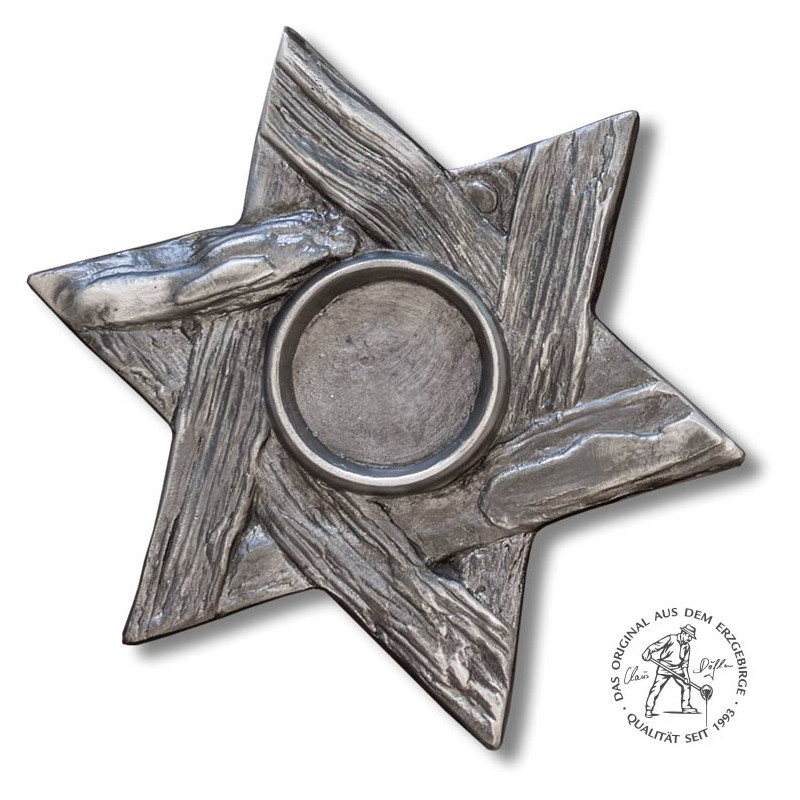 search
 
Davidstern mittel
Von Claus Döhler kunstvoll gestalteter Davidstern
Von Claus Döhler kunstvoll gestalteter Davidstern mit einem Durchmesser von 31cm.

Das Modell des Davidsterns wurde aus Holzstücken der nunmehr verrottenden Holzschwellen vom Gleis an der "Judenrampe" und an der Rampe im Lager Birkenau gefertigt. Dieses alte Holz hat das unsägliche Leid von ca. 1 Million Juden gesehen, die in den qualvollen Tod getrieben wurden! Unzählige Geschichten und Schicksale wurde mit der abgeformten Holzstruktur im gegossenen
Metall verewigt.


- 100% Handarbeit aus dem Erzgebirge
- für den Außenbereich am Haus und Garten
- gegossen aus Aluminium
- mit UV-beständige Farben handbemalt
- wetterfest versiegelt
- zur einfachen Wandmontage vorgebohrt
- inkl. Befestigungsschrauben, Dübel und Distanzstücke
Möchten sie einen Davidstern aus Metallguss kaufen - kontaktieren sie uns!
Note: Since our products are all made by hand, there are slight deviations in shape and color. Therefore we exclude the exchange.