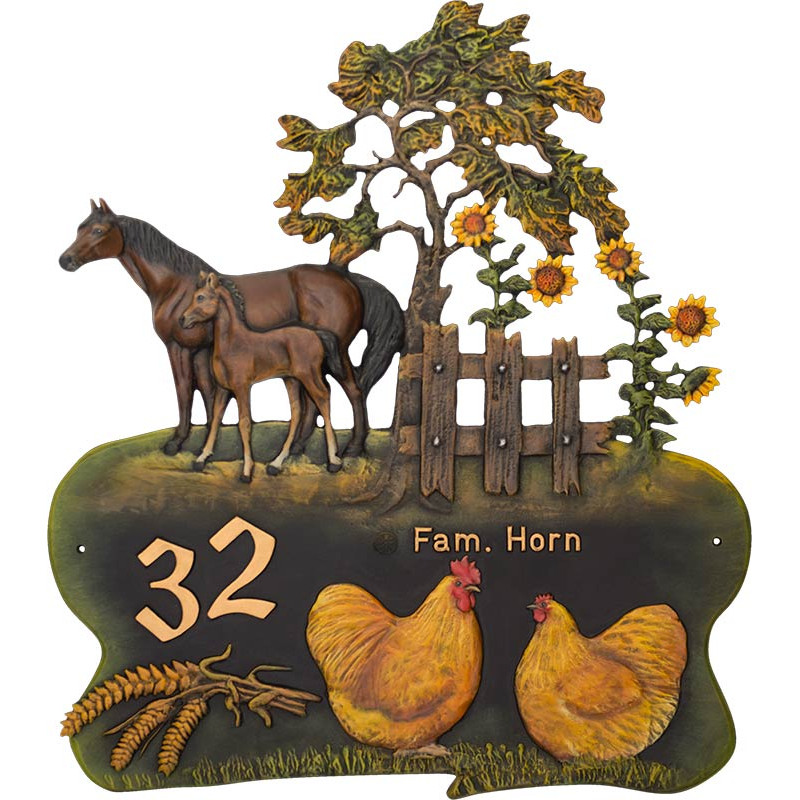 search
 
Warmblut und Orpington Hühner
Dekoratives Hausnummernschild mit Pferdemotiv Warmblut, Fohlen und Orpington Hühner
Dekoratives Hausnummernschild mit Pferdemotiv Warmblut, Fohlen und Orpington Hühner und individueller Hausnummer/Straßennamen.
Gestalten sie ihre Hausnummer selbst.
Nach ihrer Vorlage und mit unserer Kreativität fertigen wir ein exklusives Hausnummernschild.
Die besondere Note für ihr Haus.

- 100% Handarbeit aus dem Erzgebirge
- für den Außenbereich am Haus und Garten
- gegossen aus Aluminium
- mit UV-beständige Farben handbemalt
- wetterfest versiegelt
- zur einfachen Wandmontage vorgebohrt
- inkl. Befestigungsschrauben, Dübel und Distanzstücke
Ein originelles Geschenk für Pferdezüchter, Pferdefreunde und Landwirte zum Geburtstag, Richtfest, Hochzeit.
Möchten sie eine besonderes Hausnummer kaufen - kontaktieren sie uns!
Note: Since our products are all made by hand, there are slight deviations in shape and color. Therefore we exclude the exchange.