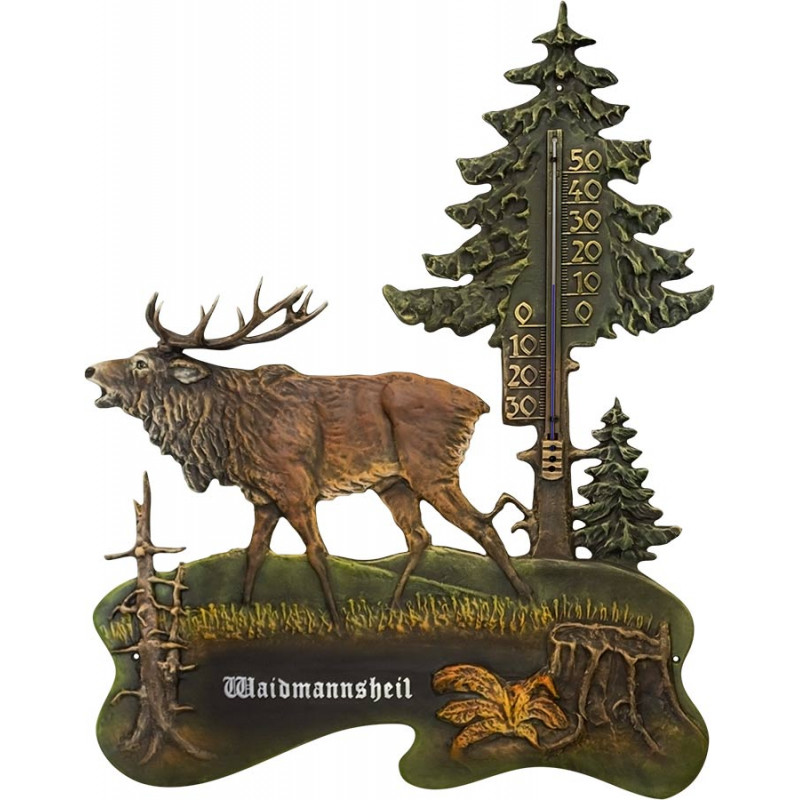 search
 
Hirsch und Fichte
Außenthermometer aus Metall für Haus und Garten mit einem typischen Waldmotiv - Hirsch und Fichte
Außenthermometer aus Metall für Haus und Garten mit einem typischen Waldmotiv - Hirsch und Fichte.
Nach ihren Wünschen fertigen wir ein persönliches Einzelstück mit individueller Aufschrift.
Gestalten sie ihr Außenthermometer selbst.
Nach ihrer Vorlage und mit unserer Kreativität fertigen wir ein exklusives Wandthermometer.
Die besondere Note für ihr Haus.

- 100% Handarbeit aus dem Erzgebirge




- für den Außenbereich am Haus und Garten




- gegossen aus Aluminium




- mit UV-beständige Farben handbemalt




- wetterfest versiegelt




- zur einfachen Wandmontage vorgebohrt




- inkl. Befestigungsschrauben, Dübel und Distanzstücke



Ein originelles Geschenk für Jäger und Förster zum Geburtstag, Jubiläum oder Hochzeit.
Möchten sie ein besonderes Außenthermometer kaufen - kontaktieren sie uns!
Note: Since our products are all made by hand, there are slight deviations in shape and color. Therefore we exclude the exchange.